From Installation To Repair: Your One Stop Roofing Shop
Home of the One Day Roof Installation
We are a veteran-owned roofing company in Milford Ohio, serving the greater Cincinnati area and beyond. We are big advocates and supporters of our military troops. Our mission is to help improve the lives of those in our communities with integrity, respect, skilled craftsmanship, and service that you can absolutely, unequivocally depend on. We specialize in roofing, siding, gutters, storm damage, soffits, and chimney work.
Why is our name Roofing for Troops? A portion of each sale goes to help a veteran.
We donate to veteran-related causes every time we do a roof for a customer – so your investment in your home is also an investment in the brave men and women who fight for this country.  If you're looking to repair, replace, or recreate your roofing and gutters, we've got you covered! Our 15 years of experience know all too well that age and environmental factors can wreak havoc on your roof, and ignoring those problems any longer just causes more headaches down the road.
0% Financing Available Up To 24 Months on approved credit!*
We offer convenient financing options for our customers on approved credit, so that you can spread out your roofing costs.
We invite you to book your free inspection today and to learn more about the veteran-based charities we actively support.
Contact Us Now
Fill out the form below. One of our representatives will get in touch with you soon!
OUR MISSION AND FOCUS – HELPING YOU SO WE CAN HELP THEM.
Whether it's roofing, gutters, siding, or storm damage services you need… our mission is to make taking care of your home as easy as possible. We handle any and all jobs with integrity, quality service, and guaranteed customer satisfaction. Learn more about all the services we offer!
Our certified roofing repair offers a range of services to repair everything from a leaky roof to complete roof restoration.

We install the latest high-quality siding to keep your home safe while reducing energy costs and enhancing curb appeal.

Replacing your gutters helps the lifespan of your roof, protects your home's foundation, and protects your home's siding.
WE WILL WORK DIRECTLY WITH YOUR INSURANCE COMPANY TO HELP GET YOUR ROOF REPLACED FOR AS LITTLE OUT OF POCKET AS POSSIBLE
Our roofing services are for everyone!  And, we specialize in helping our customers work with their insurance company to get maximum replacement value for their roof.  In some cases, this means that you can get an entire roof replaced for only a fraction of the cost.  We very often find that only your deductible will be required out of pocket.  Not only that, but we also offer financing options to help defer the investment of a new roof, including 0% financing for 24 months on credit approval.
We have zero complaints because we hold ourselves to a very high standard. We do not take this lightly, as our team is continually training on methods that increase the longevity of your home. More than 40 years combined experience Experienced craftsmen brought to every project
Vast working knowledge of all types of roof systems Long history supporting our military troops
WORKING TOGETHER BECAUSE TOGETHER IS BETTER
At Roofing For Troops, we advocate on behalf of and in support of other fellow military support programs that collectively provide a broader platform of support for military personal and families with various needs.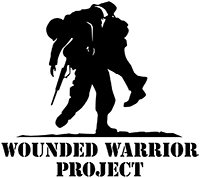 Wounded Warrior
Project
Supporting veterans and service members who incurred a physical or mental injury, illness, or wound while serving in the military on or after September 11, 2001

Yellow Ribbon
Promoting the well-being of National Guard and Reserve members, their families, and communities by connecting them with resources throughout their reintegration into civilian life

Veteran Sailing
Dedicated to teaching veterans sailing and helping earn their American Sailing Association certifications at no cost, all while enjoying a beautiful, aquatic vacation in the Florida Keys
WHAT OUR CUSTOMERS SAY ABOUT US!
Testimonial-1
From the owner to the office staff Roofing for Troops did an outstanding job. The installation crew really knew what they were doing and did a beautiful and quality job. The Quality Control Manager Dave Cramer went above and beyond during the entire process. He was knowledgeable, professional and personable. Without him l would still be battling SF Insurance.
Service: Roof Installation
Bill Kindt, Sr.
Testimonial-2
Dave Kramer was incredibly helpful and kind. Roofing for Troops made the insurance process seamless and handled everything for us. They were prompt with our roof repair and now we are returning customers after the recent wind storms.
Service: Roof Installation
Liz H
Testimonial-3
I dealt with David during my experience with Roofing for Troops. They dealt with the insurance throughout the entire duration of the claim, which was a tremendous help to me. The roof was completed, looks great, and no leaks! Would recommend!
Services: Roof repair for storm & wind damage, Roof installation
Josh Simmons
Testimonial-4
A friend of mine mentioned roofing for troops and I called because our roof had lifted shingles in the corner of a rake and eve they said it was. You could tell from turning into our street. They repaired it after taking some pictures. Luckily I didn't have any major damage. Very upfront and honest about the roofs condition. The corner isn't lifted anymore and gave me peace of mind knowing my roof has actually quite some life in it still. Cleaned my gutters too! Didn't even ask. Great people highly recommend.
Services: Roof inspection, Attic venting, Gutter cleaning, Attic venting installation, Roof damage repair
Devon Dewberry
Testimonial-5
Landon did a great job helping with my roof. He also gave me tips on how to keep it from future damage and keep it looking like new. Was super nice and professional. I'd recommend him for any work! Roofing for troops in general seemed super good!
Cassie Johnson
Testimonial-6
I love them, they stuck with working thru the insurance company even when I had given up. Months later I received the call that the roof was approved!! Upon arrival to do the work they were all very friendly and fast. They did a great job on the roof and afterwards they were very diligent about cleaning the debris out of my yard. will definitely use them in the future.
Service: Roof repair for storm & wind damage
Amy Pray
Testimonial-7
If you need a new roof or repairs Roofing for Troops is the way to go. Joe Haskamp, the owner, is eager to help and very professional. He and his team work with you from start to finish aiding every step of the way which is very advantageous when dealing with insurance companies. His employees are friendly and do a great job. Also, I appreciate how they support veterans and donate to various charities. Overall, I highly recommend Roofing for Troops.
James A
DON'T PUT IT OFF ANY LONGER!
BOOK YOUR FREE roof INSPECTION TODAY!
When you request an inspection, one of our roofing experts will come out to inspect your home. They'll make an honest assessment to determine if you need repairs or new installations. Our aim is also to help homeowners obtain a new roofing system through their insurance. Normally, calling in a claim is like fighting in court: without a professional, very few property claims get full approval.
*"APR=Annual Percentage Rate. With approved credit. Up to 24 months no interest option with Regular Minimum Payments required.
Terms expire to regular account terms at the end of the introductory period based on new principal balance and rate of 9.90% Transaction fee for balance transfers and cash advances: 2% of each advance; minimum of $2, maximum $50. Foreign currency transaction fee 1%.
Financing available through Kemba Retail Services clients.