Top Roofing Services in Ohio, Kentucky and Beyond
Consumer Loans for Roofing, Siding, And Gutters & Much More!
Kemba Consumer Resources is a lending solution available to local retailers with the goal of providing the consumer the best financing available. You name the financing need…we have it covered. Our simplified budget friendly financing approach allows consumers to easily obtain the products they need with the backing of the Kemba name. Kemba serves more than 125,000 members throughout the Greater Cincinnati area. With over 85 years of progress and continual growth, Kemba's solid financial background is the right choice for you and your company's needs.
0% Financing Available Up To 24 Months on approved credit!*
We offer convenient and flexible financing options for our customers, so that you can spread out your roofing costs.
We invite you to book your free inspection today and to learn more about the veteran-based charities we actively support.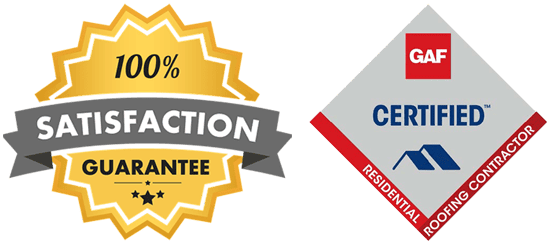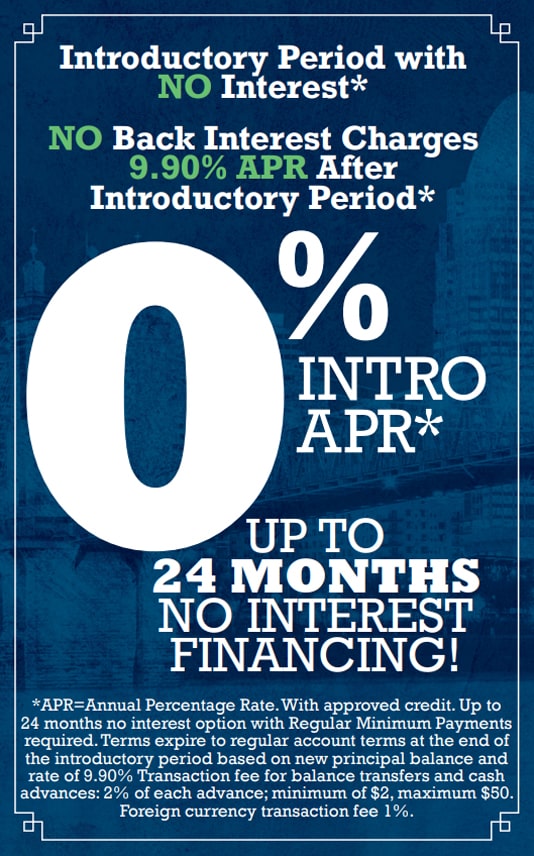 Kemba Visa Platinum
0% Promotional Financing
Step 2
If approved, check your email and complete your DocuSign to sign up for the financing.
Step 3
If a deposit is required upfront, your merchant will have you sign a (EA) early advance to be paid up-to 50% of the approved amount & schedule your project/job. *
Step 4
Upon completion of the project/job the merchant will have you sign a (COC) certificate of completion for the balance or funds needed for the project/job.
*Promotional financing period begins when funds are (EA) early advanced to your merchant. Merchant needs to send the (EA) or (COC) to Kemba for funding. Full financing disclosure listed on page
Benefits you can enjoy through Kemba Retail Services include:


Convenient no-interest programs available



NO back-interest charges



Low rate after introductory period
Benefits your clients can enjoy through Kemba Consumer Resources include:


Introductory Period up to 24 Months with 0% Interest*



No Back Interest Charges



And more!
Kemba has you and your clients covered for financing needs. Create customized financing options for your clients and business with Kemba Consumer Resources today.
WHAT OUR CUSTOMERS SAY ABOUT US!
Testimonial-1
From the owner to the office staff Roofing for Troops did an outstanding job. The installation crew really knew what they were doing and did a beautiful and quality job. The Quality Control Manager Dave Cramer went above and beyond during the entire process. He was knowledgeable, professional and personable. Without him l would still be battling SF Insurance.
Service: Roof Installation
Bill Kindt, Sr.
Testimonial-2
Dave Kramer was incredibly helpful and kind. Roofing for Troops made the insurance process seamless and handled everything for us. They were prompt with our roof repair and now we are returning customers after the recent wind storms.
Service: Roof Installation
Liz H
Testimonial-3
I dealt with David during my experience with Roofing for Troops. They dealt with the insurance throughout the entire duration of the claim, which was a tremendous help to me. The roof was completed, looks great, and no leaks! Would recommend!
Services: Roof repair for storm & wind damage, Roof installation
Josh Simmons
Testimonial-4
A friend of mine mentioned roofing for troops and I called because our roof had lifted shingles in the corner of a rake and eve they said it was. You could tell from turning into our street. They repaired it after taking some pictures. Luckily I didn't have any major damage. Very upfront and honest about the roofs condition. The corner isn't lifted anymore and gave me peace of mind knowing my roof has actually quite some life in it still. Cleaned my gutters too! Didn't even ask. Great people highly recommend.
Services: Roof inspection, Attic venting, Gutter cleaning, Attic venting installation, Roof damage repair
Devon Dewberry
Testimonial-5
Landon did a great job helping with my roof. He also gave me tips on how to keep it from future damage and keep it looking like new. Was super nice and professional. I'd recommend him for any work! Roofing for troops in general seemed super good!
Cassie Johnson
Testimonial-6
I love them, they stuck with working thru the insurance company even when I had given up. Months later I received the call that the roof was approved!! Upon arrival to do the work they were all very friendly and fast. They did a great job on the roof and afterwards they were very diligent about cleaning the debris out of my yard. will definitely use them in the future.
Service: Roof repair for storm & wind damage
Amy Pray
Testimonial-7
If you need a new roof or repairs Roofing for Troops is the way to go. Joe Haskamp, the owner, is eager to help and very professional. He and his team work with you from start to finish aiding every step of the way which is very advantageous when dealing with insurance companies. His employees are friendly and do a great job. Also, I appreciate how they support veterans and donate to various charities. Overall, I highly recommend Roofing for Troops.
James A
DON'T PUT IT OFF ANY LONGER!
BOOK YOUR FREE roof INSPECTION TODAY!
When you request an inspection, one of our roofing experts will come out to inspect your home. They'll make an honest assessment to determine if you need repairs or new installations. Our aim is also to help homeowners obtain a new roofing system through their insurance. Normally, calling in a claim is like fighting in court: without a professional, very few property claims get full approval.
*"APR=Annual Percentage Rate. With approved credit. Up to 24 months no interest option with Regular Minimum Payments required.
Terms expire to regular account terms at the end of the introductory period based on new principal balance and rate of 9.90% Transaction fee for balance transfers and cash advances: 2% of each advance; minimum of $2, maximum $50. Foreign currency transaction fee 1%.
Financing available through Kemba Retail Services clients.